Task 1 : Adding more grouping methods
Just like with the grouped list, the next task is to get more groups working with the grid. I added a popup widget to select the grouping method and added few more grouping methods.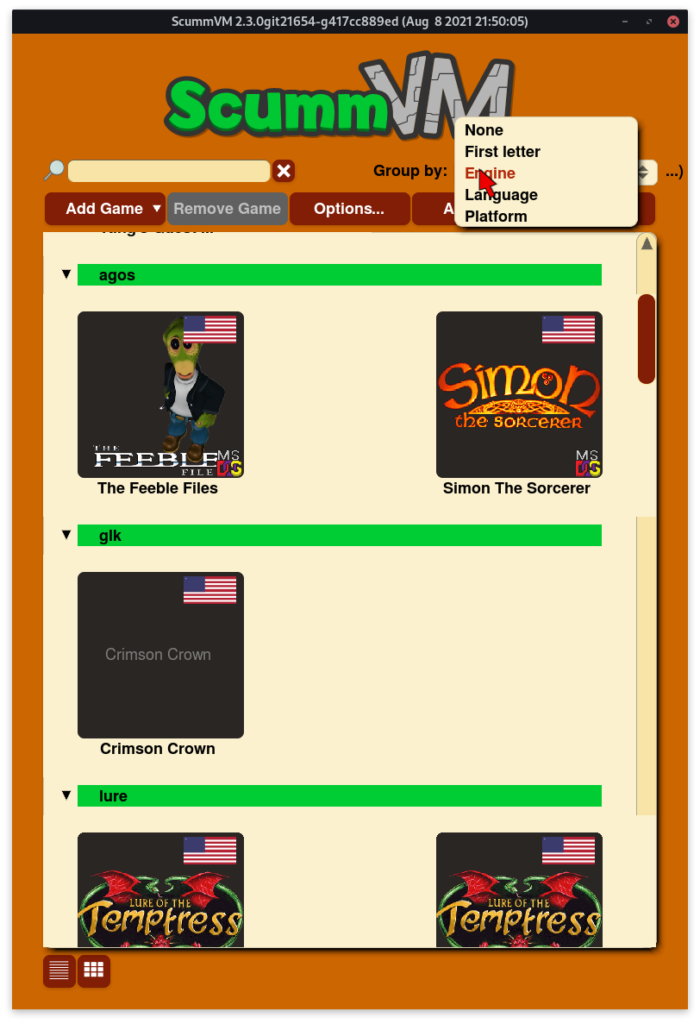 Task 2: Fix formatting issues
In the last picture, 2 things are very clearly wrong, there is way too much space in the middle, and the entries are trying to draw themselves outside of their bounds and on top of the scrollbar. What is not visible here is that counter-intuitively, clicking on the triangle does nothing, its not part of the header. So I fixed all these formatting issues.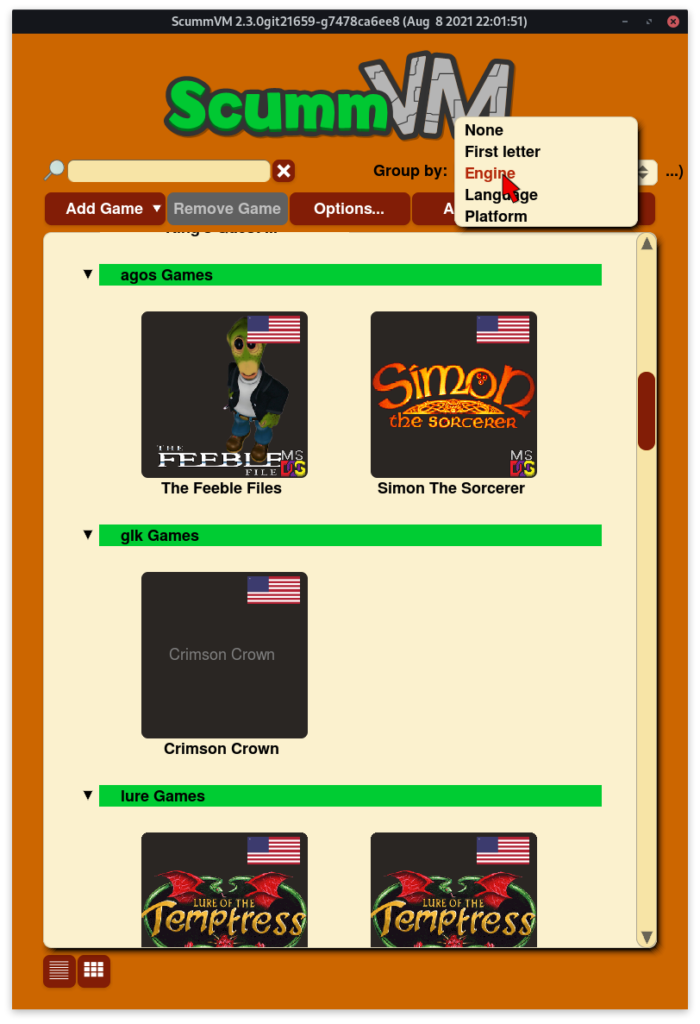 Task 3: Use the ScummVM database to improve the grouping
As mentioned in my last post, ScummVM maintains a database of games, both as a Google Sheet, and in .YAML format in the scummvm-web (website) repository. I was able to grab the .YAML files and convert them to .XML with some Regex, then use the implemented XMLParser to inherit a MetadataParser class to read in the database. This allows us to display fields which aren't captured in the config.ini file, and to provide full names to fields of which only ID's are stored in the config.