I finally got around to do a proper playthrough of EMI in ResidualVM with all the fixes and improvements made during GSoC. I'm happy to say the game can now be played from start to finish with only some minor issues 🙂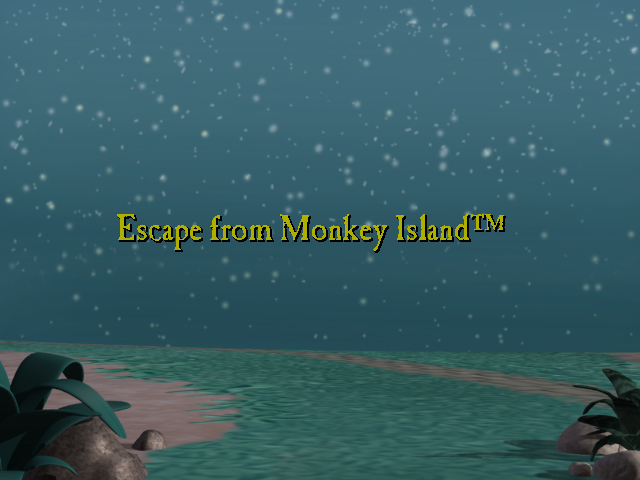 The biggest issue that remains right now is a bug with the lava boat puzzle on Monkey island. The boats on the lava field are not visible, which makes the puzzle difficult to complete. JoseJX is working on this issue though, so hopefully it will be resolved soon.
Other than that, there are a few graphical issues. Animations occasionally still seem to snap to the wrong frame. This happens for example when jumping out of the bank window on Lucre island, and when Guybrush gets a grog at the Micro-Groggery on Jambalaya island. Also, the text in the end credits flickers and the text color doesn't match the original.
Pathfinding is not perfect yet. Actors tend to zig-zag around before reaching their destination, which looks silly sometimes.
On the audio side, footstep sounds are sometimes wrong. For example, when walking on the Jambalaya island beach, it sounds like Guybrush is walking on wood. Also, voiceovers sometimes tend to get cut short, which is a bit annoying.
These issues will have to be resolved after GSoC though. I'm pleased that all of the issues I spotted are fairly minor, and the game is very much playable in the current state. I'm confident that support for EMI could be included in the stable release of ResidualVM fairly soon.
As GSoC soon comes to a close, I want to thank my mentors and the ScummVM/ResidualVM community for your support and for providing me this great opportunity to bring another classic adventure back to life. This has been a fun summer!